RoboDante
I created this game for the CONSTRUCT COMMUNITY GAME JAM of January 2019. The theme was Creative Common Controls.
The goal of the game is guiding a robot Dante through hell's demons and looking for an enchanted charm.
You use the keyboard to play: the cursor shows the direction and the letter to press. RoboDante moves each time you hold the right button. The key to press is randomly assigned.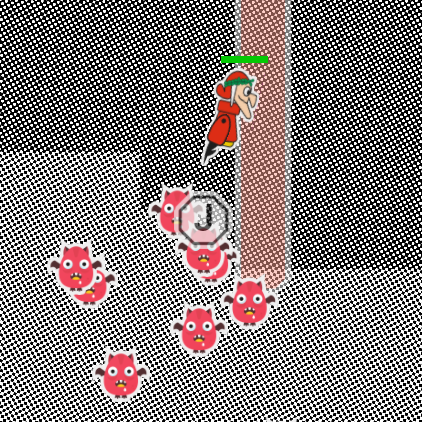 It is also possible playing in "noob" mode and moving Dante with arrow keys.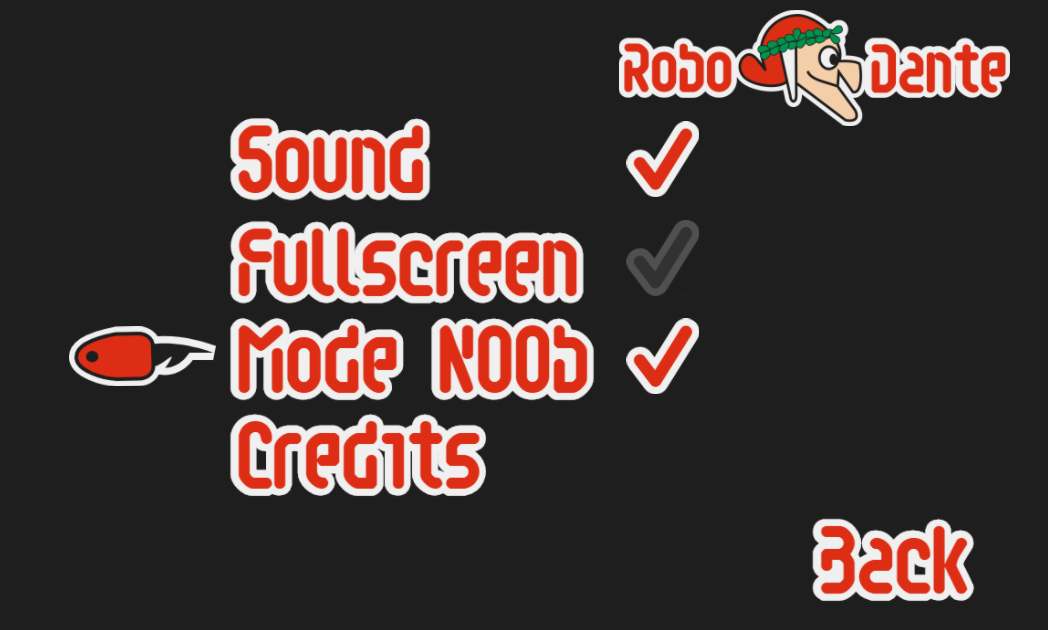 Playing this way, the game is more classic and, in the meantime, still difficult.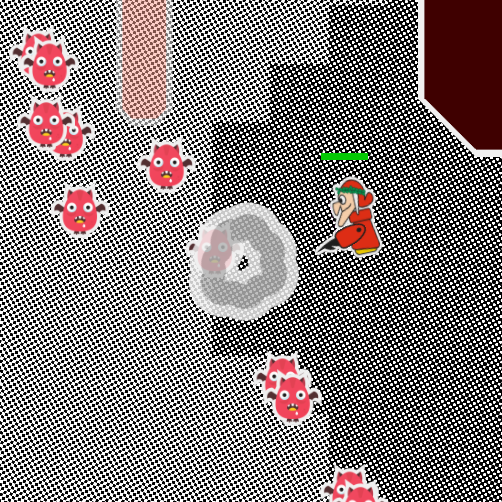 I hope you'll enjoy with RoboDante. Let me know in the comments!
The Rules
What does the theme mean?
Creative Common Controls means that you should use common controls, but try to be creative with them. Common controls include mouse, keyboard and gamepad. Outside of this, you can do whatever you want with the theme. Note that you must state at the start of the game if it must absolutely use a gamepad, though we advise you to try and have a substitute for it.
What kind of game must I do?
A mini game that lasts anywhere between a few seconds to a few minutes.
You are allowed and encouraged to submit multiple games.
What can I use to make the game?
Construct 2 or 3. Using only vanilla addons. No 3rd party!
ITALIANO
Questo è un gioco creato durante CONSTRUCT COMMUNITY GAME JAM di Gennaio 2019. Il tema era Creative Common Controls.
Lo scopo del gioco è guidare un Dante Robot tra i demoni dell'Inferno alla ricerca di un misterioso amuleto.
Per giocare si usa la tastiera: un cursore indica la direzione e la lettera da usare. Ogni volta che si preme il tasto corrispondente il giocatore si muove. Il tasto da premere è scelto in maniera random.
È anche possibile usare la modalità "noob" controllando Dante con i tasti freccia.In questo modo il gioco è più tradizionale ma resta nel contempo abbastanza difficile.
Spero sia divertente controllare RoboDante. Fatemi sapere nei commenti.
Download
Click download now to get access to the following files:
win64_Robodante_1.0.zip
81 MB
linux64_Robodante_1.0.zip
83 MB